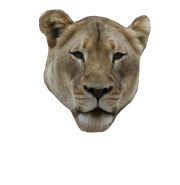 Wow.
Personality
Edit
Mr. Lion is a silly contestant. He loves to purr and meow, but speaks English too. Mr. Lion is the second eliminated contestant. His personality resembles a cat, and that he is very curious irony..
Appearance
Edit
Mr. Lion's first Appearance was in episode 1, after the credits. Then he joined the show in episode 5. That is all. Yay.
-User: SHUT UP!!
HE has many similarities with yellowface from BFDIA Both being limbless Both are goofy and random both not beingan actual object.
He was a replacement for Beachball.