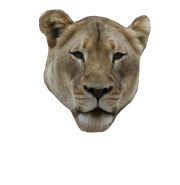 Wow.
Personality
Edit
Mr. Lion is a silly contestant. He loves to purr and meow, but speaks English too. Mr. Lion is the second eliminated contestant. His personality resembles a cat, and that he is very curious.
Appearance
Edit
Mr. Lion's first Appearance was in episode 1, after the credits. Then he joined the show in episode 5. That is all. Yay.
-User: SHUT UP!!
HE has many similarities with yellowface from BFDIA Both being limbless Both are goofy and random both not beingan actual object.
He was a replacement for Beachball.
Ad blocker interference detected!
Wikia is a free-to-use site that makes money from advertising. We have a modified experience for viewers using ad blockers

Wikia is not accessible if you've made further modifications. Remove the custom ad blocker rule(s) and the page will load as expected.