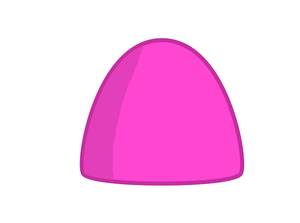 TTW contains some of the most amazing songs written in the Object Show Community. There are four songs so far: "Marker-Mart", "Not Me", "Can't Imagine" and "Join Me Swimmy". They where added for higher public, only for TTW to gain a hater known as José Daniel Steller.
Marker-Mart
Edit
Shown in Episode 7: Musical Mayhem. It features Marker showing off what he has in his store to Cupcake and Bowling Ball, help them too.
[Marker]
Perhaps your walking, and you come upon the store
Then you think, HUH, i want to see the galore.
[Cupcake]
Maybe there's a pet goldfish or a Lemon-proof vest!
[Marker]
Silly cupcake, you have to see the rest!
This is Marker-mart! Come inside!
Join us for some fun, you won't mind!
...
Shown in Episode 7: Musical Mayhem. This is sung by Gumdrop showing the elimination results using a song and saying that it's not going to be her. It features electric bass music.
Lyrics:
Hey Guys, this is Gumdrop, on the Wooorld!
It's time for the elimination, and we know it's gonna be... not ME!
It could be Bowling Ball, Ice Cream, or any of the other three...
In just a few more hours, we'll know who's gonna go...
Well it's time to find out, who's gonna go...
Let's listen to the voice of Ketchup as he reads...
Me getting zero votes, today~~!
There was a total of one-hundred forty-nine votes, but it's all not for me...
Two of them are for Ketchup... HAHAHAAA
Ice Cream got Six!
Marker got Seven!
Bowling Ball even got Eleven!
It's down to me, Carrot and Mr Lion...
I wonder who it's gonna be, NOT ME!
Future Songs
Edit
ClumsyDog01 mentioned that more song will be coming in future episodes.